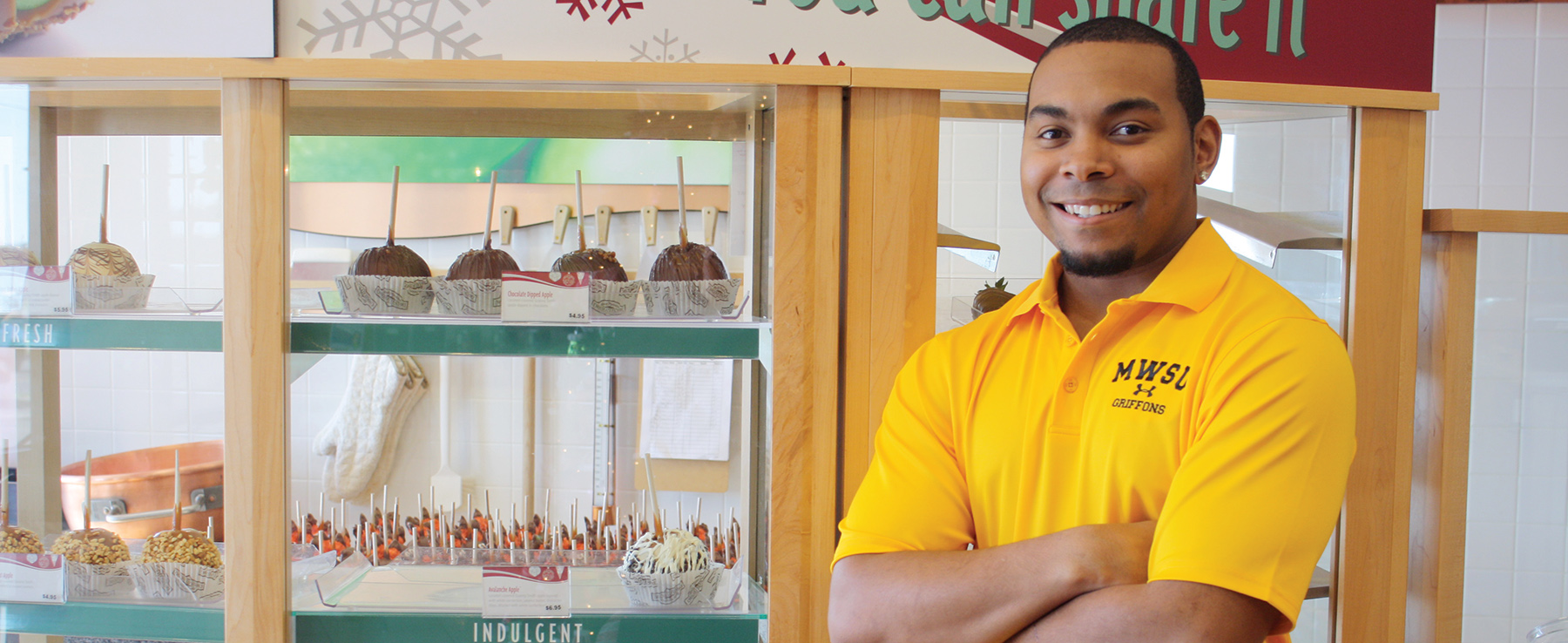 Isaac Collins '11, from Kansas City, Missouri, is one of Missouri Western's successful entrepreneurs, thanks to the Craig School of Business's entrepreneurship program.
Isaac was a defensive back for the Griffon football team and received a Bachelor of Science in Business Administration with majors in marketing and management in December 2011. He enrolled in the University's Applied Entrepreneurship class the following spring.
In June 2012, he received the opportunity to purchase the Rocky Mountain Chocolate Factory in Williamsburg, Iowa.
"For me, it's a dream come true," Isaac says. "If you want to run your own business, there's no reason not to do this. It's something that can change your life."
He was very successful in Williamsburg, and in 2015, Isaac opened a second franchise, a Yogurtini store in the Country Club Plaza area in Kansas City, Missouri. That was made possible because of the valuable support from the Missouri Western State University Foundation.
So by the age of 26, Isaac was the owner of two successful franchises.
"I never imagined I would be a business owner at this age. The knowledge I am gaining coupled with the experience is truly amazing," he said. "I appreciate everything Missouri Western and the Foundation have done for me."
Thanks to the support of our donors, everything is possible.
Because Missouri Western is the only designated applied learning university in the state, they excel at helping students learn by doing beyond the classroom.
Every day, it helps students succeed, because it supports extra learning opportunities for students.
Your gift to the Foundation:
• Provides scholarships
• Promotes innovative programs aimed at preparing students for their future careers
• Supports students to present research at national and international conferences
• Sponsors guest scholars who inspire and engage a love for learning
It really is true that "Everything is Possible" for Griffons when you give to the Foundation.
Please consider a gift to help more students. Thank you!