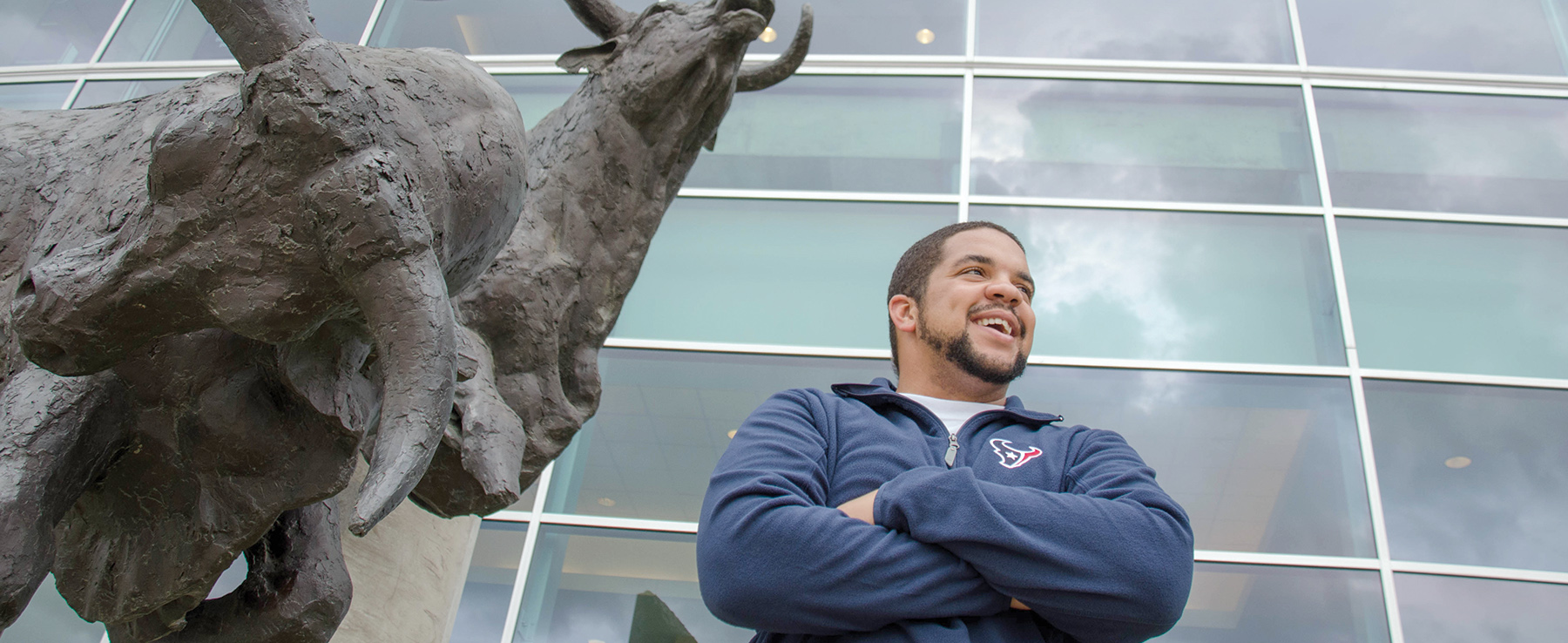 "Thanks to my experiences at Missouri Western State University, I landed my dream job right after I graduated. I am the marketing events coordinator for the Houston Texans.
Every game day, you will find me working on the field at the Houston Texans NRG Stadium.
When I am not on the field, I'm preparing to host one of our hundreds of events our department puts on such as training camp, fan club events, Season Kickoff FanFest, and more! There's no such thing as an off-season and I love it!
Since I always knew I wanted a sports-related career, I took advantage of all the opportunities offered at Missouri Western. I completed multiple internships with the Department of Athletics and the Kansas City Chiefs as their Special Events/Marketing Intern. That all prepared me for an internship with the Houston Texans and a job offer. I truly appreciate Missouri Western, and I know they played a large part in my success."
– Chris Kerford
Because Missouri Western is the only designated applied learning university in the state, they excel at helping students learn by doing beyond the classroom.
Every day, it helps students succeed, because it supports extra learning opportunities for students.
Your gift to the Foundation:
• Provides scholarships
• Promotes innovative programs aimed at preparing students for their future careers
• Supports students to present research at national and international conferences
• Sponsors guest scholars who inspire and engage a love for learning
It really is true that "Everything is Possible" for Griffons when you give to the Foundation.
Please consider a gift to help more students. Thank you!