The Department of Theatre, Cinema and Dance are presenting two main-stage theatre productions this spring: "Pinocchio" and "She Kills Monsters."
"Pinocchio will be performed Feb. 27-March 1 in the Potter Hall Theater. Times are 7:30 p.m. Feb. 27, 28 and 29, and 2 p.m. March 1. "She Kills Monsters" will be performed at 7:30 p.m. April 3, 4, 9, 10 and 11 and 2 p.m. April 5 in the Potter Hall Theater.
Tickets may be purchased at the box office or online at mwsutix.com. The box office phone number is 816-271-4452.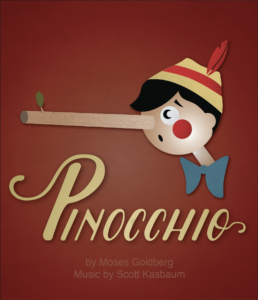 About "Pinocchio"
Enacted by a troupe of Commedia dell'Arte actors and set to a joyful score, Collodi's beloved tale comes to life in the form of Geppeto's wooden creation, mischievous Pinocchio. Navigating the treacherous world, Pinocchio encounters a double-crossing fox and cat, an evil coachman, and a ravenous dogfish. But for every deceitful character, Pinocchio finds compassion and wisdom from those who love him, helping him through his misadventures so that he can learn the value of hard work and family on his way to becoming a real boy.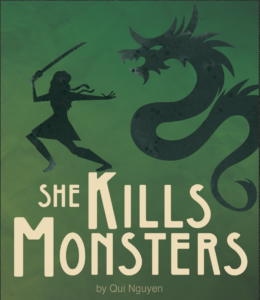 About "She Kills Monsters" 
A comedic romp into the world of fantasy role-playing games, She Kills Monsters tells the story of Agnes Evans as she leaves her childhood home in Ohio following the death of her teenage sister, Tilly. When Agnes finds Tilly's Dungeons & Dragons notebook, however, she stumbles into a journey of discovery and action-packed adventure in the imaginary world that was Tilly's refuge. In this high-octane dramatic comedy laden with homicidal fairies, nasty ogres, and 90s pop culture, acclaimed young playwright Qui Nguyen offers a heart-pounding homage to the geek and warrior within us all.