The MWSU Ambassadors organization is composed of campus and community members who provide a bridge between the campus and community. The Ambassadors focus is to raise funds for scholarships targeting nontraditional students.
The MWSU Ambassadors selected nontraditional students as its primary focus and established a scholarship fund specifically targeted for them. Fundraisers are held throughout the year—as well as the Scholarship Champion giving society to raise funds for scholarships. Since 1989, the group has distributed over $400,000 to more than 650 students.
Four membership luncheon meetings are held each academic year. Each luncheon has a guest speaker who informs the organization of topics related to Missouri Western or the community and helps increase the community's awareness of the educational, cultural and financial benefits that Missouri Western brings to the greater St. Joseph area.
Dues are $25 per year.
| Title | Name |
| --- | --- |
| President | Christina Lund |
| Vice President | Deborah Borchers |
| Recording Secretary | Abby Dillion |
| Corresponding Secretary | Linda Barbosa |
| Treasurer | Donna Jackson |
| At-Large Members | Lori Boyer, Kimberly Chilton, Janice Cobb, Mona Dastmalchian, Pam Klaus, Victoria Sample, Mary Shuman, Connie Wollenman |
| University Liaison | Jennifer Vanourney |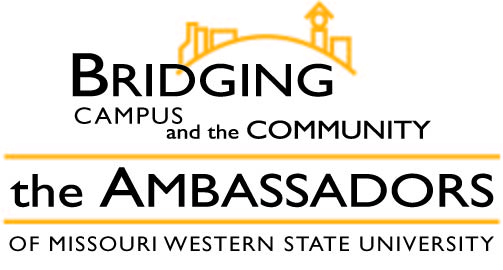 Membership Luncheons
September 14, 2023
11:30 a.m.-1 p.m.
Hall of Fame Room – Spratt Stadium
November 16, 2023
11:30 a.m.-1 p.m.
Enright Community Room Spratt Hall 214-216
March 14, 2024
11:30 a.m.-1 p.m.
Enright Community Room Spratt Hall 214-216
May 9, 2024
11:30 a.m.-1 p.m.
Enright Community Room Spratt Hall 214-216
For more information, contact: