The Ensworth Medical Education Scholarship is intended to support highly qualified MWSU graduates with funding for attendance in medical school, both osteopathic and allopathic.
Confirmed admission to a medical school, osteopathic or allopathic

Completion of a bachelor's degree granted by MWSU (a minimum of 60 credits must have been completed at MWSU)

Completion of an essay describing why you have chosen to become a physician, your previous medical experiences, your community engagement/volunteering experiences, and the field of medicine in which you plan to practice

A statement of financial need is required (yearly income of parents if a dependent, or personal income if independent). Include your anticipated additional sources of funding for your medical school education.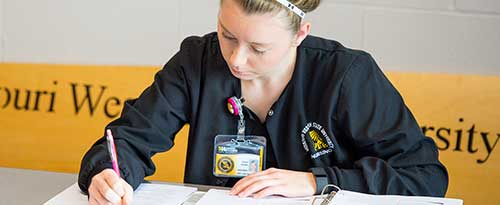 Deadline
Submit Application to